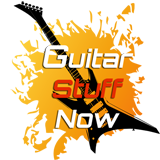 Guitar Stuff Now is dedicated to providing aspiring and veteran guitar players alike a plethora of resources, opinions, and reviews of the best available products.
Please Contact Me with any thoughts, ideas, requests, etc.  I'm always adding more stuff.
Be sure to check out our Shop – and visit our Video Section for tips, tricks, guitar lessons, tabs, chords, and general entertainment.
J. Simula – @guitarstuffnow